I welcome you to my new blog site, Quran Tutors Online.  May you get everything you want from here.
I want you to know that, a) I know nothing of the Quran & b) I'm not a tutor.  C)  I am online, thus this is a blog.
A friend and I had a bet and I lost.  Thus my blog is on this site and she got the cool name.  Which I won't tell you, because I'm vindictive…no I'm not.  But also, we're going to have some fun here and that being the case, why would I send you off to visit a subpar, mediocre and childish blog?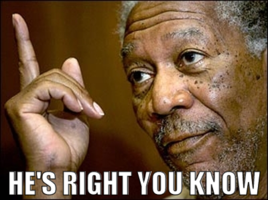 This image is purposefully large to make a point!  I win.  She loses.  And that's not what she thinks.  See, I read her blog and she's gabbing away about boys and her dating issues.  Ummmm, it's basically a rant.  And yes, this may seem pointed that way, but it's not.  I'm highlighting how this will be much more then you think.  See, I will talk about what is going to make you more successful in life.  Not just in your job, but in YOU and who YOU are.  I've spent a good amount of time working on me.  To be the best me I can be.  God gave us the framework and it's up to us to fill it out.
Where do you want to go?
That's the question I ask myself all the time.  It pretty much is a good one to ask no matter what the situation.  Because if you really answer it honestly, you'll get to exactly where you are intending.  It may not be where you thought, but you'll might just travel on the path of integrity and enlightenment.  And no, this isn't going to be some light in the winds blog either.
I just believe we lend ourselves to the lowest common denominator and that needs to change.  So, blog that shall not be named can whine about boys and we can get into how we can make ourselves the best person we can be.
So until next time, think about one random act of kindness that you can do for someone else.  That they might not even know about.  You'll come back a better…even if it's slightly…person.
Come back tomorrow and you'll get some more sensational information.